WAL-MART BLACK FRIDAY DEALS HAVE DROPPED! CHECK THEM OUT HERE!
    Black Friday 2019 is arriving in just under a week, and there are all kinds of deals that are already available even now due to the massive sale.
    One great pioneer of this well-established sales event is Walmart. Once again, Walmart has delivered with an impressive listing of products to grab for a cheaper price this holiday season, more importantly, as it relates to the sweet gaming deals.
    Attention is given to all major platforms of gaming currently, with a few examples of this, such as a PS4 Slim 1TB with Marvel's Spider-Man for the price of $199.99 (Available currently as well.), an Xbox One S Minecraft Creators Bundle for the price of $199.99,  $100 off an Xbox One X with the reduced price of $399.99, the Nintendo Switch for the price of $299.99 (Mario Kart 8 Deluxe included for free), and even the Nintendo 2DS with Super Mario maker at the price of $79.
    Major game titles such as Assassin's Creed Odyssey,  Call of Duty Black Ops 4, and Destiny 2 will have price drops, and also the more recently released games of Red Dead Redemption 2 and Fallout 76 will have exclusive deals available as well. Nintendo will also have a staggering sale on games available with titles such as Xenoblade Chronicles 2, Pokken Tournament DX, Monster Hunter Generations Ultimate, and many more.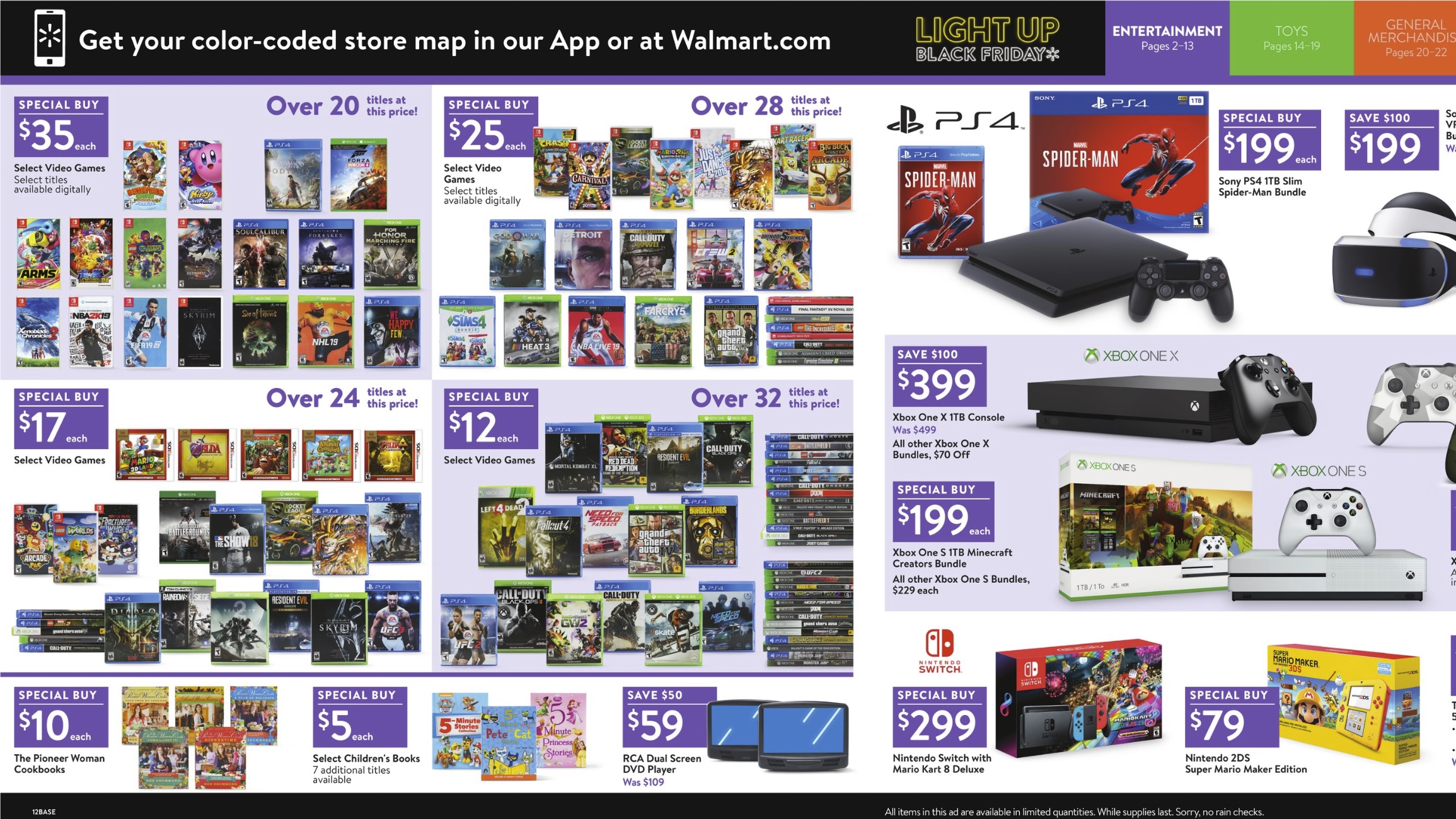 Which ever platform you choose to be playing on this week, the sales will be worth a buy. The full list of game deals for Walmart's Black Friday will be issued below, and also make sure to check out the early deals available from retailers such as Amazon, Target, Best Buy, and GameStop.
    The deals will be available Thursday, November 22nd at 6pm of your local time, but for online buyers, the sale will be available earlier.  
Walmart.com
 deals will be available on Wednesday, November 21st at 10pm ET/7pm PT. You can also check the full listing here at the complete
 Walmart Black Friday ad
.
PS4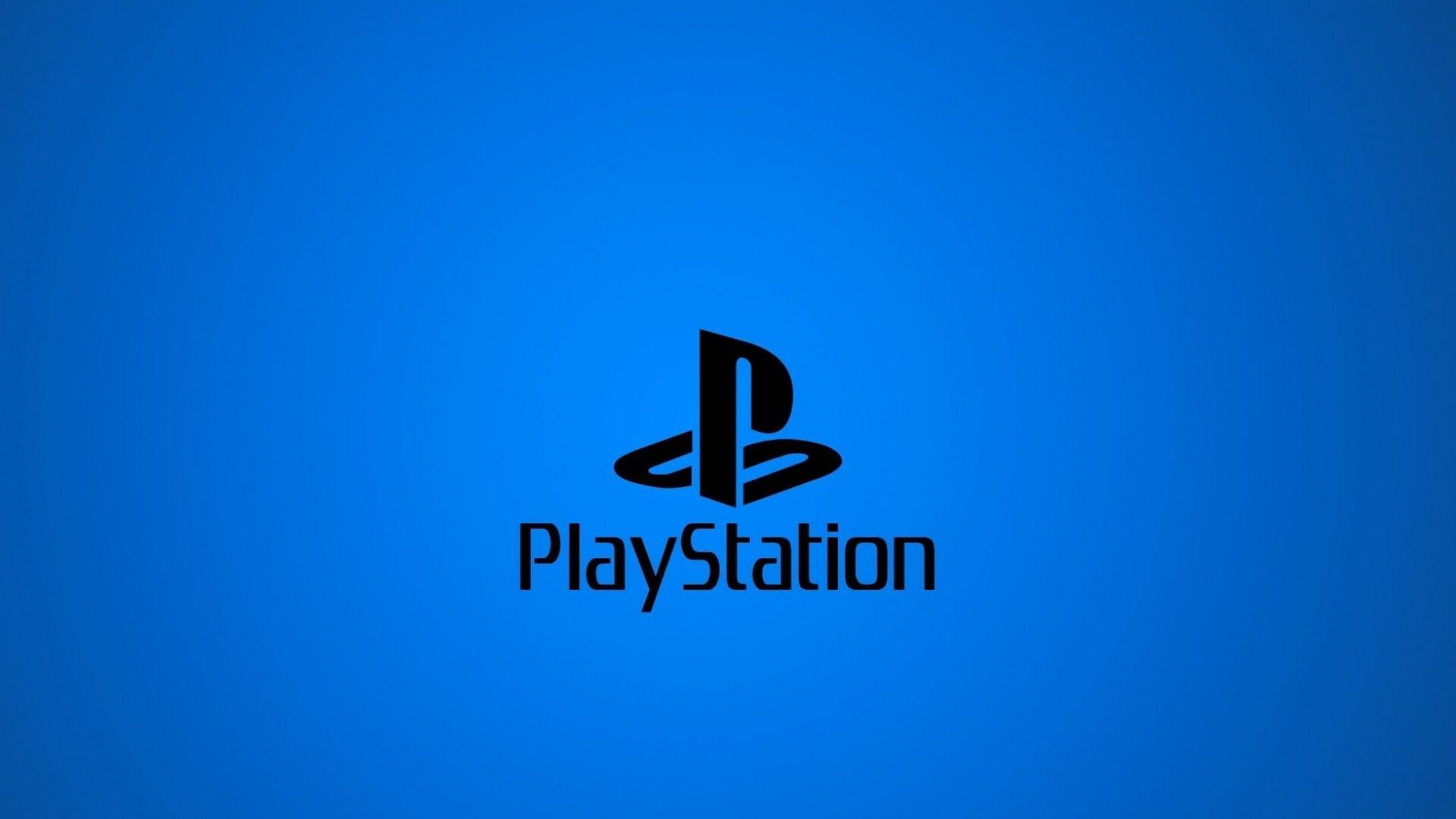 PS4 Console Deals
PlayStation 4 Slim 1TB with Spider-Man — $199
PS4 Game Deals
PS4 Accessory Deals
PlayStation VR Astro Bot Bundle — $199
PS Plus (12-month subscription) — $40
DualShock 4 PS4 Controller — $39
Xbox One
Xbox One Console Deals
Xbox One S 1TB Minecraft Creators Bundle — $199
Xbox One X 1TB Console — $399
Xbox One Game Deals
Xbox One Accessory Deals
Nintendo Switch and 3DS
Nintendo Switch Console Deals
Nintendo Switch with Mario Kart 8 Deluxe — $299
Nintendo 2DS Super Mario Maker Edition — $79
Nintendo Switch Game Deals
Nintendo 3DS Game Deals